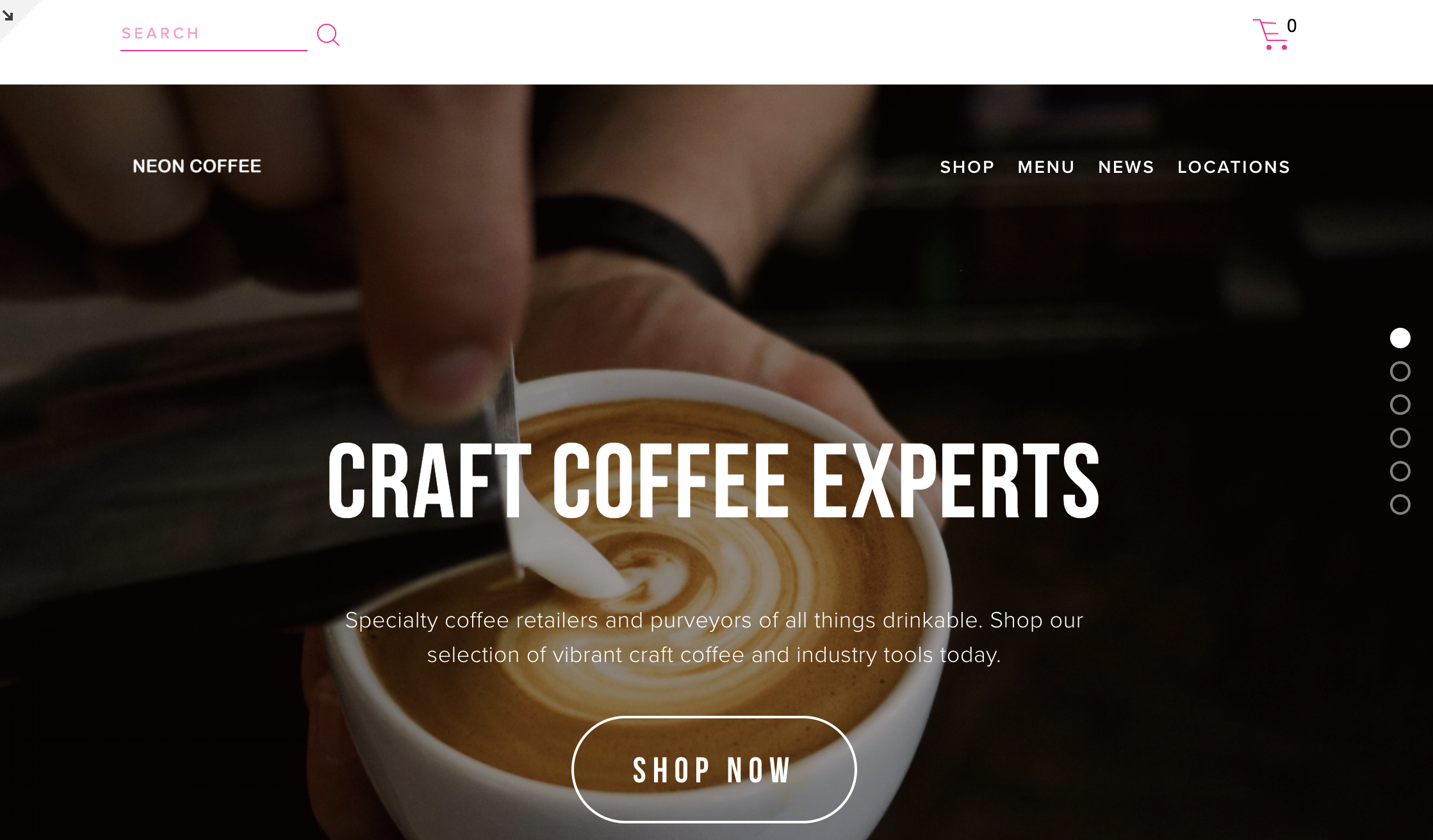 At The Good Marketing Company, we're always excited when we get the chance to start something new. That's why we're stoked to announce one of the newest companies to entrust us with their marketing and web design: Neon Coffee.
Neon Coffee first came to us because they discovered we do coffee marketing quite regularly, having worked with industry legends such as Portola Coffee Roasters in Orange County and Paramount Coffee Project in LA.
Even though they're in the startup phase, Neon had some initial marketing and web design needs that needed addressing – chiefly, the development of an e-commerce website capable of handling a high volume of orders on their Squarespace website. Although we typically prefer our clients to utilize Shopify, BigCommerce, or WordPress websites with a WooCommerce plugin, we made an exception because COFFEE.
We're just getting started with their website and marketing strategies, but here's a sneak peak at some of the visuals we've already come up with.
Things are starting to shape up for Neon Coffee – stay tuned to see what else we come up with.
NEED HELP WITH COFFEE MARKETING?
We've helped tons of local shops with coffee marketing, and we would love to help your business thrive. Drop us a line by filling out this form. We'll get back to you ASAP.